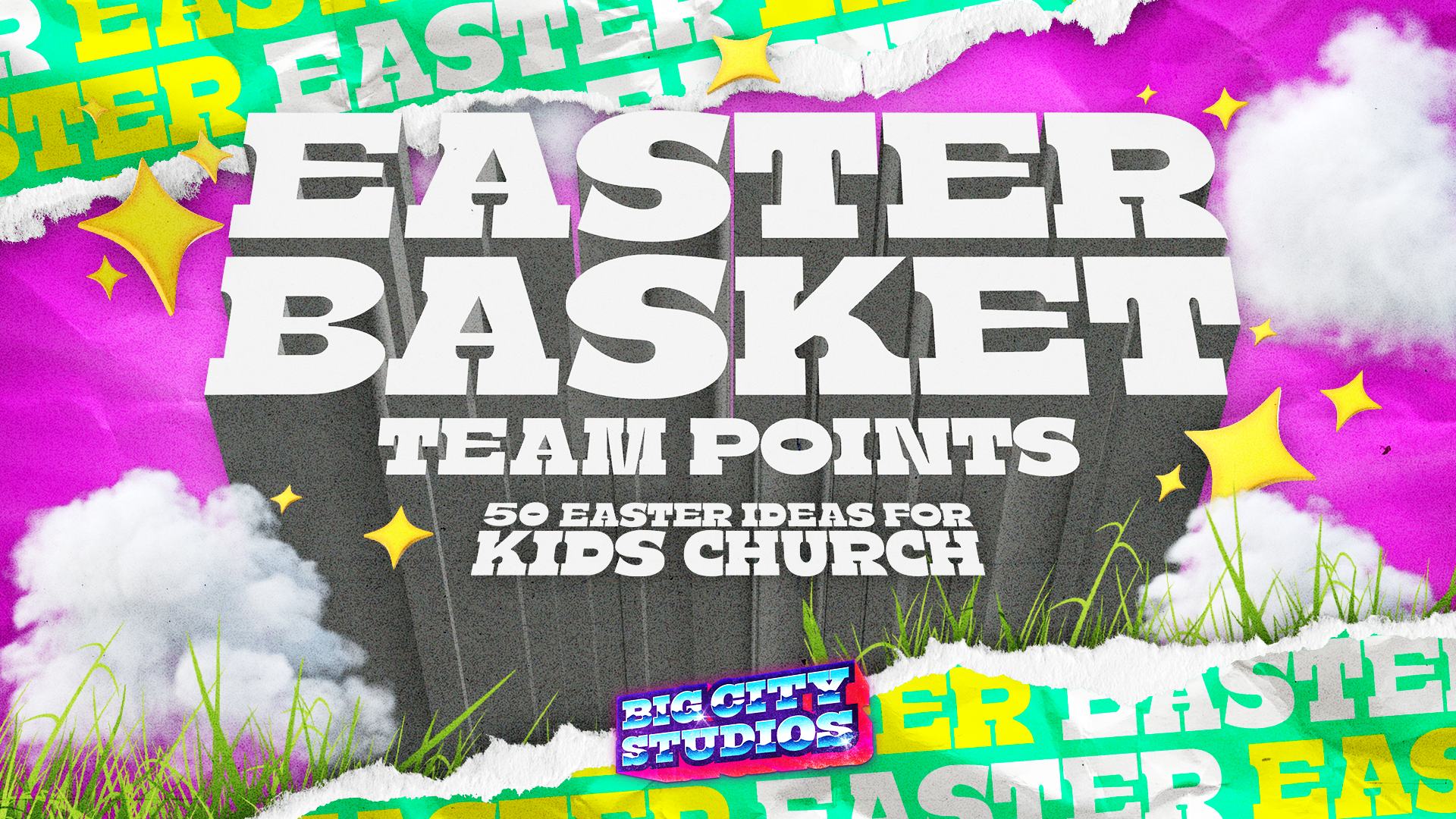 (These are Amazon Affiliate links. You can support this Big City Studios by making these purchases at the same price you'd pay normally.)
A great way to encourage kids to follow your kids church rule and maintain a productive environment that doesn't send volunteers running away in a panic is to divide your kids into teams and providing positive reinforcement throughout your kids church service.
Some people don't like doing it. I agree to disagree.
The following is an Easter-themed idea to help with behavior management in a fun and festive way.
Separate the kids in your kids church into teams. (Ideally, each team will have a volunteer team leader.) Each team will be represented by an Easter basket displayed in a prominent location.
Throughout your kids church service, teams can earn eggs in their team baskets by participating in activities, following rules, etc.
Check out this Very Helpful Visual
© for some visual reinforcement:
At the end of your service, you and your team can make a big deal about counting the amount of eggs in each basket to determine and celebrate the winning team.
Feb 21, 2023

Category:

Ideas
Comments: 0